HIFI products
We have carefully selected HIFI products in our program , mostly speaker units and KITS from Audax , PWM amplifiers and also cables , accessories etc.
You can find datasheets , pricelists and lots of information here on our website.

We also have a series of special offers , you can read more on the special offers list, feel free to contact us for further info.
With the menu on your left we hope it will be easy to find what you are looking for.
---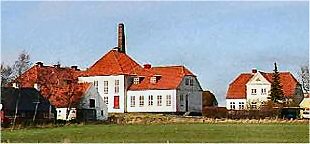 We live in this beautiful place with 1500 sqm. of stores, workshops , demo studio etc.
---
CNC production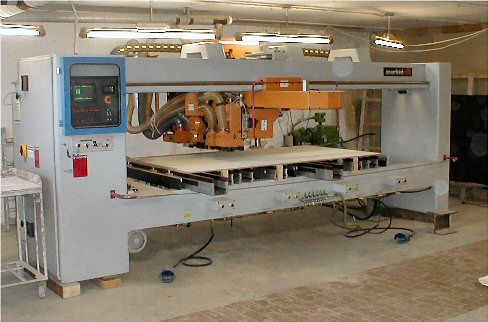 Our CNC center is the "heart" of our production of speaker cabinets , flightcases ...

The workfield is 300 by 150 cm and 4 routers , 48 drills , a saw ... is available , all with 0.05mm tolerance.
Here we combine rationel series production with computerized design and narrow tolerances.

We utilize special software for design , simulation , measurements etc. and we have the ability to offer high quality products made to narrow tolerances and specifications at an attractive cost.
We also make oem manufacturing for other companies working in this field (and a few other fields as well)

---
Analog Amplifier modules.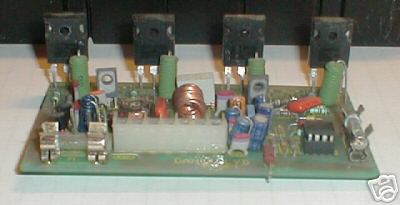 MOS 300 - 300W MOSFET amplifier module
We have a range of amplifier modules utilizing Darlington / MOSFET / Bipolar output stages, power range is 150W to 600W and pricing is very attractive. We also have a range of accessories like cases, power wupplies , heatsinks etc.
Read more here:

Amplifier Modules.
Switch-mode power Supplies.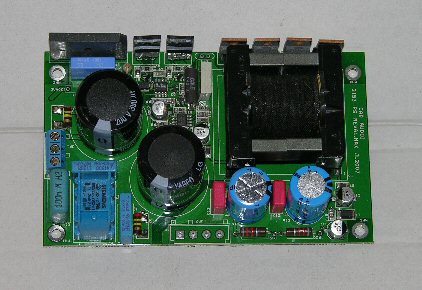 SW500 - 500W switch-mode power supply
Designed specially for use with audio amplifiers we offer a range of Switch Mode Power Supplies (SMPS) rated from 300W to 1500W, std, output voltages are 2x45V , 2x65V DC , other voltages available to order.

For high power Car-Fi use we can also deliver DC-DC converters with 12V input giving 2x45V or 2x65V DC output, power ratings 500W and 1000W.

Read more here:

CAD PWM modules.
Feel free to contact us for more information or if you want to discuss our recommended setup for Home Cinema etc.

For export shipping rates you can see here and/or contact us: